Karmic Diagnostics –
Your Map To Awareness And Healing Through The Human Energy Field


by Marjan Ogorevc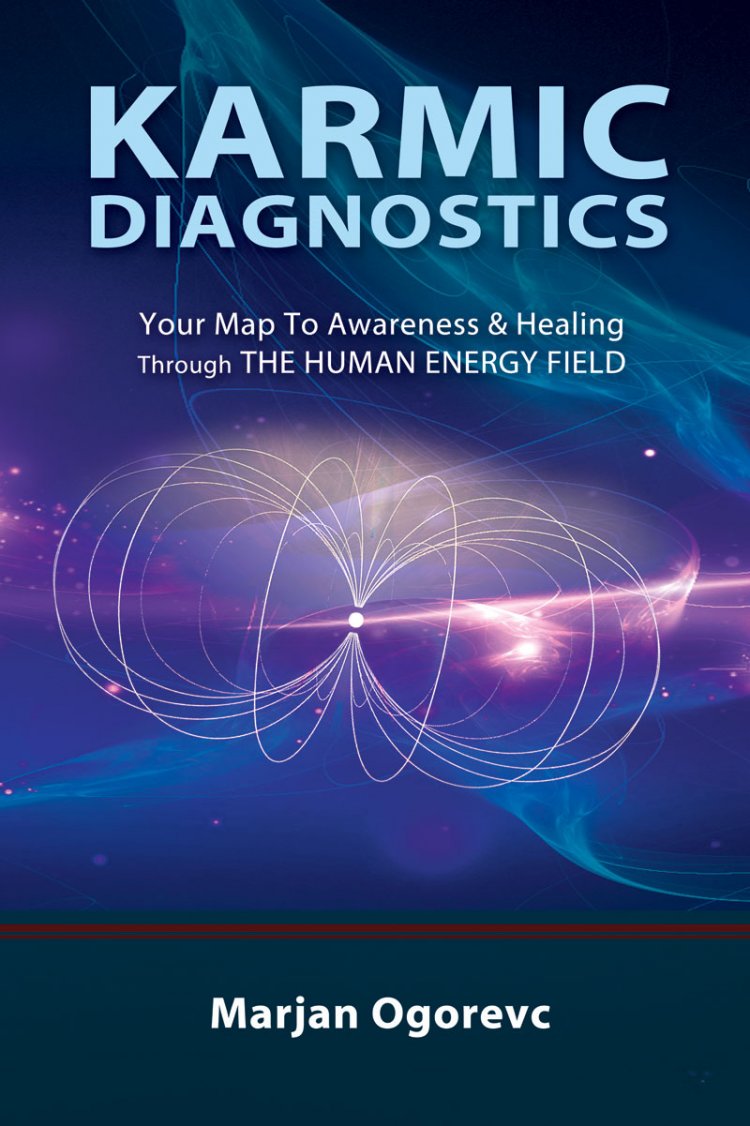 Each of our thoughts, actions and emotions influence our surroundings far more significantly than we can even dare to imagine. They are like the stones that fall into water and create waves. Since we are enwrapped by the bio-energy-field as we are by the air we breathe every wave that we create, every impulse of our souls, positive or negative, influences the Universe. The consequences are our responsibility, including the 'echo' that returns to us from within and from without.
Most people find it hard to believe that things that have happened years or decades ago continue to live within our subconscious. But these are the waves from the past. Every violation of the higher laws and all negative thought patterns continue to reside in the subconscious until we become aware of them, repent and transform them through atonement, prayer or some other similar process.
Karmic Diagnostics by Marjan Ogorevc provides many examples of how illness and suffering do not necessarily leave us helpless, but provide us with an opportunity to correct our way of life. It highlights important violations of the 'laws of life' and the key moments that affect our future, showing us that the responsibility for them is entirely ours. The choice is ours. We can choose to give in to suffering, complaining, cursing and blaming others and depending on them or, we can search for the causes within ourselves and thus become explorers and co-creators of our lives.
Karmic Diagnostics also brings an insight into the invisible structures of our being that for most of us is currently shrouded, one that we need for our personal maturity, for a life that is fulfilling and for our spiritual growth – an insight that uncovers who we are, why we are here, what our calling is, why are we unhappy, ill, or otherwise unwell.
The multi-layered diagnostics of karma is clearly a different approach to understanding our actions and manifestations as we go about living our current lives. It is something not known to and not taught by medical science. But it is also something that opens new dimensions to us, poses new questions and often provides us with answers. To a careful reader who strives for knowing oneself this book will be helpful in learning about their own self, in knowing their own soul and in understanding themselves and their environment better, and finally, in improving their health and well-being as a whole.
Illnesses, misfortunes and suffering are merely responses of the Universe to what we did wrong in this life and in past lives. With this in mind, we could say that illness is useful in that it prevents spiritual degradation and ensures the growth of awareness. Illness is an opportunity for change and a unique mechanism of spiritual growth. The programs we create by negative thoughts, strong destructive emotions or inappropriate actions have an independent life in our subconscious. These programs can mix and blend together in a very complex way and manifest themselves at the physical level as illnesses, relationship problems, lack of concentration, proneness to accidents and misfortunes. Harmful subconscious programs inevitably surface and manifest themselves at the physical level. They can be transferred to our children and everyone we love and are close to. By realizing our mistakes, through repentance and forgiveness, by eliminating any judgment of wrong and right, we move towards a harmony with the Universe, the Divine and All That Exists.
Buy now Karmic Diagnostics - Your Map To Awareness And Healing Through The Human Energy Field

What people say about the book
Karmic Diagnostics can help you to identify negative patterns and beliefs, accumulated throughout this and all past lives as well as inherited from your ancestors, that are imprinted in your bio-field and run your life from behind the veil of unconsciousness. By becoming aware of them, and with the willingness to change, you may be able to transform your life, improve your health, enhance your relationships, heighten your personal spiritual growth and achieve happiness and success.
- Freedom from the shadows of the past is in your hands."– White Elk, Medicine Woman, author of Present Time
In both my sporting career and my life's journey, Karmic Diagnostics holds an important place. On the path to winning Olympic gold in Beijing in 2008, I was faced with many problems that I could not have overcome alone. It was Marjan Ogorevc's assistance and the help of his Karmic Diagnostics method that enabled me to find the cause of the injuries that plagued me, and to remove the blockages that were hindering my athletic abilities.
Primoz Kozmus, Hammer Throw World Champion, Olympic Gold medalist 2008
"For six years after my back surgery, I had difficulty walking, and many sports doctors and therapists told me I simply had to accept it. But under Marjan's treatment, my leg began to work properly again. Marjan also helped cure my wife of the illness that for nine years left her unable to move for days at a time. This guy is real!"
Vlade Divac is one of only six players in NBA history to record over 13,000 points, and a well-known humanitarian.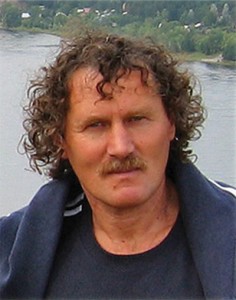 About the author
Marjan Ogorevc was born in the former Yugoslavia and for over 20 years has been researching, practicing and perfecting his healing methods. He has shaped himself through studying and practicing Nidra Yoga, Reiki, Radiesthesia, Crystal Therapy, Tui Na, Chinese Medicine and Biorgonomy. The broad spectrum of his interests and activities ultimately led him to the realization that it is the patient who should take the central role in becoming aware of the causes of their illness, as this is the only way to bring about any lasting changes. This approach is exactly what was missing in both alternative healing and medical science, and is the foundation of complementary medicine.
Today Marjan uses unusual but very effective, cutting-edge healing method – Karmic Diagnostics – to help people quickly recognize and transform the deeper causes of illnesses and misfortunes.
His great success with Karma Diagnostics has led to even greater demand for his services. He divides his time between his Bio Energy-Therapeutic School of Healing in Slovenia, writing, traveling throughout Europe conducting healing workshops and seminars and for last few years coaching Hammer Throw World Champion and Olympic Gold Medalist Primoz Kozmus.
Author of 8 books, Biorgonomy (2001), Karmic Diagnostics (2003), Integral Biorgonomy (2004), Among the shamans in Siberia (2006), Karmic Diagnostics and the Human Energy Field (2007) already published in Slovenian, Croatian, Polish and German, Alternative Medicine in Sport (2008), Self-Healing with Karma Diagnostics (2009) published in Slovenian, Croatian and Polish and recently Modern Biotherapy (2011) published in Slovenian and Polish.