Mikhail Tombak, Ph.D. graduated from the faculty of biology and chemistry of the Russian University. For many years he was the head of Center for Health Sciences in Moscow; also the author of several bestsellers on the subject of health and healing.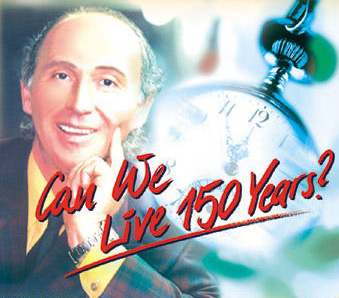 Suffering from many ailments, and almost crippled at his childhood, Mr. Tombak extensively studied Tibetan, Chinese and other Oriental alternative medicines, often experimenting on his own body, to become one of the world greatest authorities on health, longevity, and human body in general.
Fragments of an interview with Mikhail Tombak, Ph.D. conducted by Bohdan Gadomski of ANGORA weekly.
You promote a healthy lifestyle. Have you always been healthy yourself?
I had once liver cirrhosis, caused by improper nutrition administered by my mother-physician. During my childhood, I frequently suffered from constipation. Spinal injuries caused me to lose sensation in my lower limbs for two years. According to doctors, I had no chance to walk again.
Why did you choose biology and not medicine as your area of study?
I come from a medical family. As a child, I asked my mother why she was not able to cure my ill father and why she was suffering from heartaches and insomnia. When I did not get an answer, I understood that medicine concerns itself only with the application of drugs. Biology is a much more comprehensive science that allows inquiring about every little detail of human body. This is why I chose biology, even though my mother wished me to study medicine.
I would like to know where and how you gained knowledge that you have started sharing with other people?
During my university years, I took part in a scientific expedition to the Far East where I met with Tibetan monks. Their approach to the human body is different and very interesting. I learned some secrets from them that allow diagnosing of disorders from the way people look, walk, or even wear out their shoes. I also became convinced that it is never just a single organ that is ill in a human body. When something causes us pain and we start treating it, we are fighting symptoms and do not address causes. This is why the problem can manifest itself in some other place, causing pain associated with a completely different disease. I do not treat diseases as something concrete. They are just irregularities in our body's normal functioning.
What causes most damage to our health?
There are several factors: incorrect breathing, improper eating and drinking, not enough exercise and joy of life, and also such emotions as envy, greed, or anger. We constantly have problems and dilemmas and this significantly shortens our life.
To my readers: (excerpt from " Can We Live 150 Years?")

I would like to turn your attention to the fact that we know very little about our body and its close relationship with the natural environment. Our future life often depends on the method of treatment we choose in a case of a health crisis. In cases when mainstream medicine cannot offer any help, we should remember that there are natural therapies that can prove themselves very effective.
I am deeply convinced that we should be our own advisor and doctor in many situations. We need to attain enough knowledge about the way our body functions to be capable of eliminating the causes of our illness and suffering.
If, as a result of my advice, some people start feeling better, some get cured, and some realize the necessity of health maintenance, the objective of this book will be fulfilled. I have tried many methods and remedies in my practice and selected those, which are indeed valuable and effective. They are presented here for you to explore. Please use them wisely.
I wish you good health,
Mikhail Tombak
Buy "Can We Live 150 years?" by Mikhail Tombak now!
Buy "Cure the Incurable" by Mikhail Tombak now!
Mikail Tombak's books are available in the following languages:
Can We Live 150 years? is available in:

Polish- Czy Mozna Zyc 150 lat?
Spanish- ¿Podemos vivir 150 años?
Romanian- Cum sa traim 150 de ani
Korean -150살까지 살 수 있을까?
Czech -Je možné žít 150 let?
Norwegian - Lev lenger
German - Können wir 150 Jahre alt werden?
Turkish - 150 yıl yaşayabiliriz
Lithuanian- Kaip sveikai gyventi 150 metų
Cure the Incurable is available in:

Polish- Uleczyc Nieuleczalne
Czech- Vyléčit nevyléčitelné
Romanian- Vindecarea bolilor incurabile prin metode naturale
Turkish – iyileşmeyecek hastalık yoktur
Lithuanian-Pagydyti nepagydomą
German – in translation
Let us know if you want to publish any of the titles in your language.